En la noche de la premiere de Snow White and the Huntsman, la hermosa estrella de Twilight Kristen Stewart caminó por la alfombra verde de Leicester Square de Londres. Pasó mucho tiempo encontrándose con sus fans y firmando autógrafos, pero también habló sobre su papel en la increíble nueva aventura de fantasía.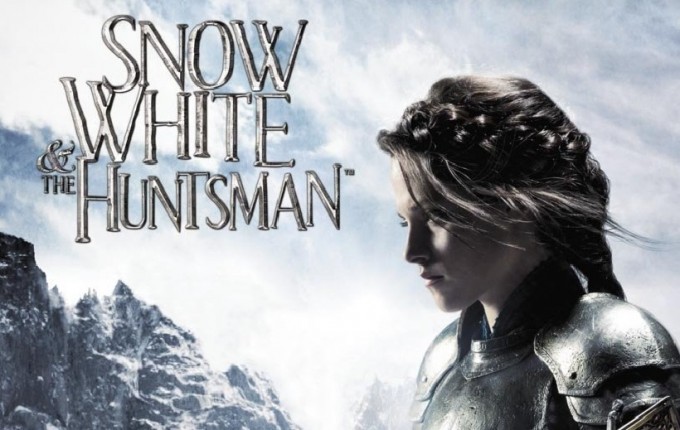 [RedCarpetNewsTV]
Aquí hay algo de lo que nos dijo:
¿Tuviste alguna duda acerca de asumir un papel tan irónico?
Al principio estaba un poco sorprendida, yo estaba haciendo Breaking Dawn en see moment. No quería centrarme en nada más, no quería leer nada. Estaban empujando este nuevo proyecto que era una gran oportunidad y era Snow White. Yo estaba como ¿de verdad? De verdad crees que es tan buena idea. Entonces me di cuenta rápidamente que se trataba de una nueva y moderna forma de presentar a alguien ahora como es un ideal de mujer y como alguien que hace más que limpiar la casa y piarle a sus pájaros.
¿Porqué crees que es el momento correcto para esta versión de Snow White?
Creo que Snow White es una historia genial que contar ahora, porque lo que sabemos que hace es eliminar el gorgogeo de los pájaros y todo eso. Pero ahora los tiempos han cambiado y si vas a contar el cuento ahora y hacerlo efectivo es necesario que la pongas en un mundo muy peligroso y veas si puede sobrevivir y creo que hacemos un muy buen trabajo haciendo eso.
¿Qué hace un personaje tan fuerte?
Se trata más de ser esta persona muy constante, muy fuerte que básicamente no actúa como un chico. Creo que hoy en día es lo que todo el mundo hace. Creo que ella es esencialmente femenina, la amo y creo que es impresionante!
¿Crees que la nueva Snow White es un modelo a seguir para las chicas?
Es genial que pueda mantenerse en pie por sí misma y no hace ninguna rara imitación de un chico, es tan constante y fuerte. No tiene que decírtelo en voz alta y en tu cara para hacer las cosas. Es sobre ser fuerte en su mente.
Pero creo que es importante simplemente no llamarla películas "girl power". Tan pronto como puedes calificarla como siendo "Oh eres fuerte… para ser chica" entonces no es realmente el mundo en el que vivimos.
¿Cuál es la relación entre tu personaje y el cazador, de Chris Hemsworth?
Creo que el cazador la despierta y la salva absolutamente. Pero al mismo tiempo se ha dado cuenta de algo que antes había pasado, él le ha dado una oportunidad de asumir su vida real.
En realidad no tiene nada que ver con él, realmente es mucho más sobre darse cuenta de la luz que se ve y que nadie más puede verla es por eso que es ese momento cuando todo hace click. Es ese momento de Juana de Arco cuando todas las voces de su cabeza tienen sentido.
¿Visualmente qué pueden esperar los fans de la película?
No hay mucho que hacer visualmente. Es por eso que quería hacer la película en primer lugar. Quiero decir, Rupert ha creado un mundo en el que yo querría vivir. Todo el mundo piensa que todo eso oscuro y retorcido pero es muy bonito y, a veces, es tan increíblemente impresionante. Es por eso que es divertido para mí que todo el mundo piensa que esta versión es retorcida y oscura.
Rob acaba de cumplir años ¿Qué hicisteis para celebrarlo?
Bueno le desee un muy feliz cumpleaños por supuesto… y hubo algunos regalos yeah!
Y esto es lo que Kristen tenía que decir durante su entrevista sobre el escenario:
¿Que te hizo querer ser Snow White?
Me gusta mucho el hecho de que no estaba fingiendo. Creo que es mucho mejor ver el malestar real en la pantalla. Puedo decir que la mayor parte del tiempo estoy congelándome el culo (lo dice en británico) o sacando algunos músculos. En este trabajo se quiere llegar lo más cerca posible a la experiencia real. Creo que lo hicimos.
Chris Hemsworth ha estado diciéndole a todo el mundo que le golpeaste, ¿Cómo te sientes sobre eso?
Es un bebé llorón! No tenía intención de hacerlo y todavía esta aferrado a ese rencor. No sé cual es le trato.
You kick-Ass in this film why did that appeal to you?
No estaba segura de poder decir ass (culo en americano) dije butt (culo en británico) hace un segundo. Pensé que era muy impresionante interpretar una chica poderosa en la película que aún continúa siendo una chica. Creo que leí un montón de guiones últimamente donde parece que las películas con chicas con poder son simplemente sobre chicas intimidando a alguien. Pero creo que eso debe ser sobre confiar en ti mismo. Creo que ella representa eso muy bien.
Realmente no te gusta montar a caballo, ¿Fue ese tu mayor reto?
Amo los caballos. Los amo, simplemente no quiero montarlos. Creo que es importante tener obstáculos que superar. Esa fue una de las razones por las que quería hacer esta película hay mucho a lo que le tengo miedo. Ya sabes preferiría darles manzanas y verlos correr al rededor sin la silla. De verdad, eso no es lo mío; me asusté tanto que ni si quiera puedo empezar a decírtelo!